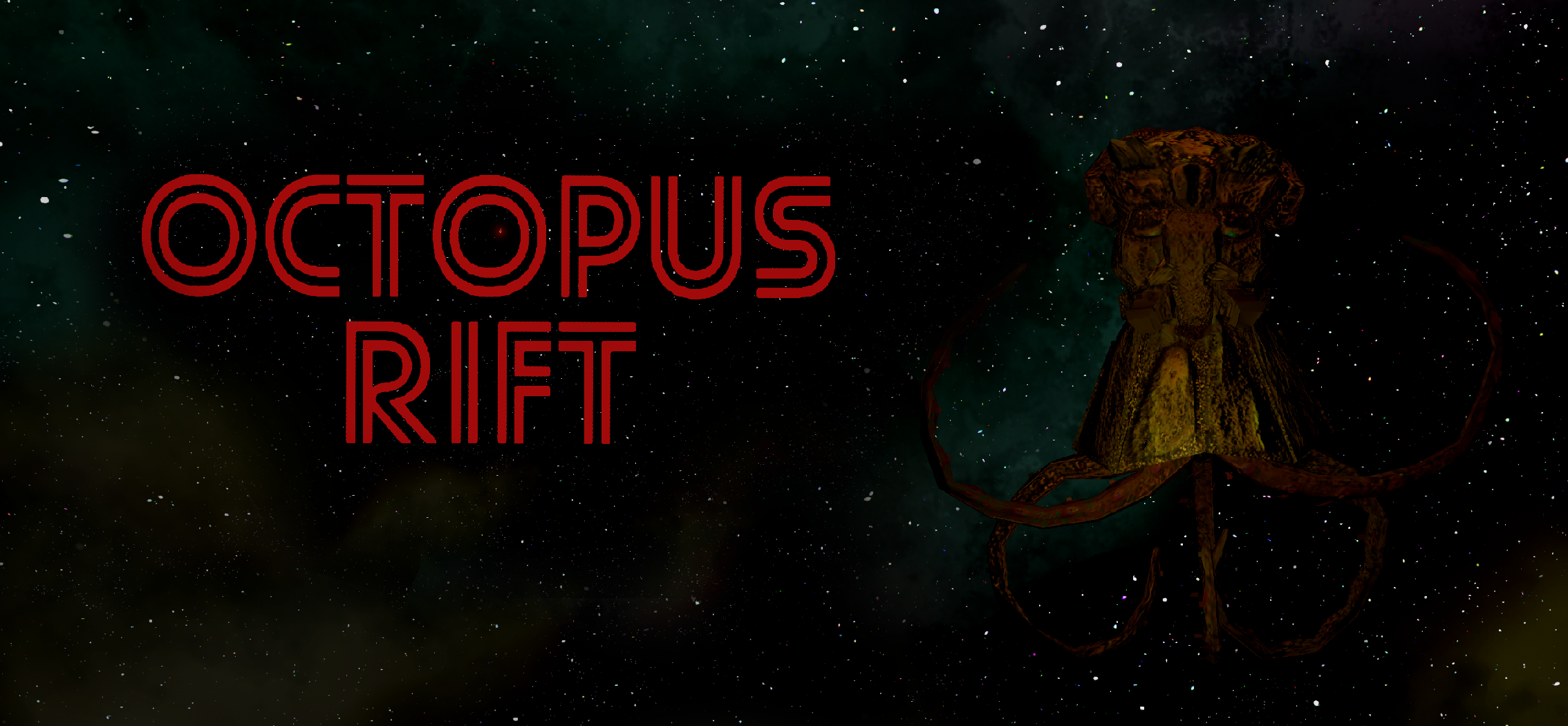 Octopus Rift
Octopus Rift is a retro sci-fi virtual reality game for Oculus Rift. Take control of your ship and endure the dry humor of it's sardonic AI. Enjoy the sights and sounds as you traverse a massive wormhole. How will you fare against the mysterious space kraken?

---
Oculus Rift VR headset required. Gamepad required to play.
Oculus Touch not required to play.


---
Contact us on our Facebook page
---
ATTENTION !!!
DUE TO UPLOAD SIZE RESTRICTIONS PLEASE USE THE FOLLOWING LINK
TO DOWNLOAD THE MOST RECENT AND COMPLETE VERSION!

---